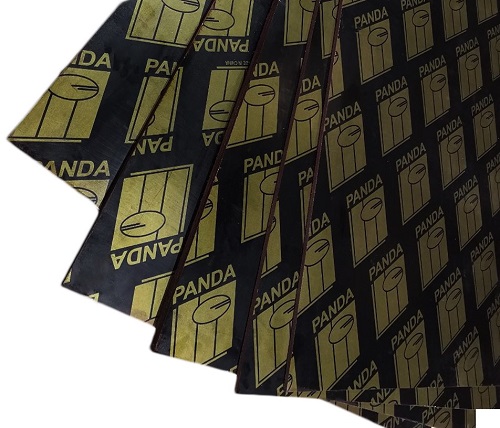 PRODUCT INFORMATION


Panply plywood & phenolic is your best choice.
Our major Phenolic brands are Tamaraw, Panda, Pacific and Crocodile with different sizes.

PHENOLIC PLYWOOD is engineered to create a phenolic film overlay on smooth surfaces, which makes it tougher and more durable than any plywood of the same thickness. A phenolic film is applied and sealed to all four sides to make it resistant against surface wear and tear during the pouring of concrete. This results to cost savings, reduced deflection and a decreased weight for the formwork.

PHENOLIC PLYWOOD is an ideal material used for system formwork because of its high load-bearing capacity and its glossy, smooth and maintenance-free surface.

PHENOLIC PLYWOOD meets International Standards under Certificates EN ISO 9001, EN ISO 14001, SMS 1003-1 (PEFC).

ADVANTAGES
REUSABLE
Unlike ordinary concrete-forming panels, may be re-used for 10 or more times, with proper usage and handling. It provides efficiency with a cost-saving advantage.

GLASS-SMOOTH FINISH PHENOLIC PLYWOOD
Produces a smooth finish surface upon panel removal. This eliminates the need for plastering, making it immediately ready for painting.

UNIFORM SURFACE PHENOLIC PLYWOOD
Has a phenolic film that reduces the difference between the old and new panels, giving you a consistently smooth, beautiful surface.

EASY TO HANDLE PACIFIC PHENOLIC PLYWOOD
Durable and workable, allowing the plywood to be easily installed and stripped from the formwork, making work easier and reducing labor costs.

REVERSIBLE PACIFIC PHENOLIC PLYWOOD
May be utilized on both sides to maximize its use. WORKABLE PHENOLIC PLYWOOD does not warp nor deform in proper storage. Its phenolic film makes it resistant against water and corrosion. Plywood can be sawn into different sizes to fit construction needs. Sealant needs to be applied to sawn parts.

TIME-SAVING PHENOLIC PLYWOOD
Saves you 30% concrete-pouring time because it produces smooth surfaces.
PROPER HANDLING TIPS
When cutting PHENOLIC PLYWOOD, make sure to re-seal the cut edges using sealant.
Clean PHENOLIC PLYWOOD surfaces after every use.
Always handle with care. Avoid dropping heavy, hard and sharp objects on the panels.
Available sizes:
10 mm (1/2 x 4" x 8')

10.5 mm (1/2 x 4" x 8')

12 mm (1/2 x 4" x 8')

16 mm (3/6 x 4" x 8')

16.5 mm (3/4 x 4" x 8')

18 mm (3/4 x 4" x 8')